IDWL commissioned a local well established laboratory furnace company to design and build its state of the art smoke testing facility. IDWL has completed over 90 NATA accredited full scale smoke tests to AS 1530.7 and EN 1634-3. This testing has enabled customers to determine smoke leakage of their products and provide confidence the products will perform in the event of a fire, reducing risk that smoke poses to life and property. The experienced staff at IDWL ensure its customers can be confident they are working with the best in industry.
Air pressures differential up to 100 Pa can be applied across the tested wall in both positive and negative pressure. Actual test pressures can be by agreement or to the test pressures set out in the respective standards.
Heated air temperature (medium temperature) air is normally 200oC. The oven is heated to 160oC in the first 20 minutes then raised to 200oC in the next 10 minutes. The oven is held at this temperature whilst different air pressures are applied and leakage rates measured at different time intervals. Assessment can be made to AS 6905 and ISO 5925-1 standards to meet the leakage rates in these standards. These standards require exposure to both sides of the door set unless there is reason to test from one side only or a worst-case scenario can be determined. IDWL can provide guidance to determine the testing required.
Fire Engineering may require different leakage rates to AS 6905 standard in performance solutions in the NCC.
IDWL's smoke test facility allows walls up to 2600mm x 2600mm to be installed allowing for single and double door sets to be tested.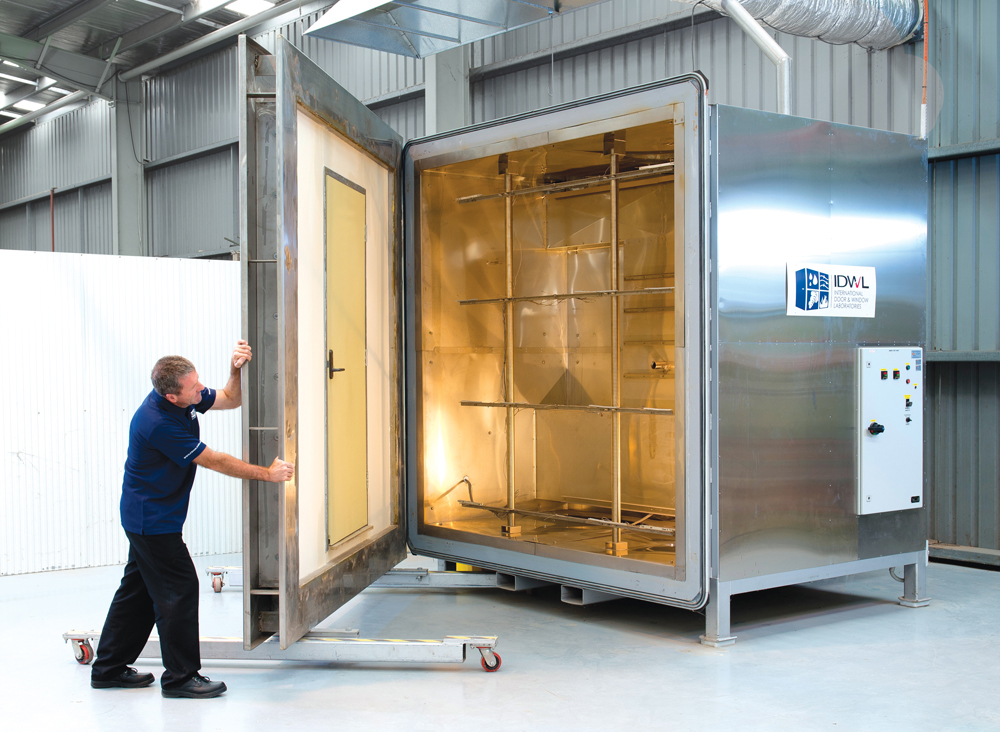 Smoke tests can be conducted to the following standards
AS 1530.7 Methods for fire tests on building materials, components and structures – Part 7: Smoke control assemblies – Ambient and medium temperature leakage test procedure.
EN 1634-3 Fire resistance and smoke control tests for door and shutter assemblies, openable windows and elements of building hardware – Part 3: Smoke control test for door and shutter assemblies.
ISO 5925-1 Fire tests – Smoke-control door and shutter assemblies – Part 1: Ambient and Medium-temperature leakage tests.